Auto Tint City's Professional
Medical Tinting
Did you know that you can be exposed to harmful, cancer-causing UV rays while riding in your car?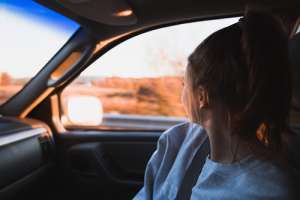 Given that most people spend a lot of time in their cars – that can add up to a lot of exposure to the sun.
An effective way to reduce exposure to these harmful UV rays is SPF Medical Window Tinting.
Auto Tint City's Medical Tinting:
An SPF Film that is a medical grade tint, from the family of ATC's color Stable Films
Provides superior protection – blocking 99% of harmful UV  rays and over 80% of IR rays – while being almost completely clear
Blocking of the IR rays – which are the lower spectrum heat rays – helps a vehicle stay cooler, resulting in a more comfortable ride and less use of the Air Conditioner
ATC's SPF films also significantly reduce glare, protects the interior of a vehicle against fading, and also reduces shattered flying glass if broken
What Does it Typically Cost for this Level of UV and IR Protection?
While prices may vary based on vehicle type, size of the vehicle and other variables, the best way to determine YOUR cost is to call us at 313-274-2300, and we will discuss Medical Tinting for your vehicle.