AUTO TINT CITY'S PROFESSIONAL
COLOR ACCENTS
Want to add a splash of color and create a unique, one-of-a-kind look for your vehicle? Consider Auto City Outfitter's Color Accent Wraps.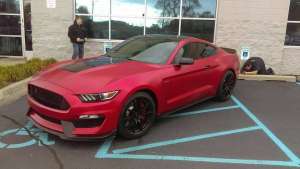 Color Accent Wraps provide a custom look by making use of the original paint on a vehicle and installing a strategically-placed piece of high-quality, professionally applied vinyl.
Color Accent Wraps can be added to almost any part of your vehicle.
Common placement for Color Accent Wraps includes:
Mirror Wraps
Fender Wraps
Hood & Roof Wraps [ link to page]
Tailgate Wraps
Custom Wraps
Need help selecting the right Color Accent Wraps for your car or truck, or what to talk to us about your Color Accent project today? Call us today at 313-274-2300.