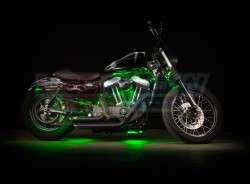 Auto City Outfitters offers a large selection of interior and exterior lighting upgrades for cars, trucks, Power Sports Vehicles, and commercial vehicles.
Whether you're into off-road, personalizing your vehicle by giving it a one-of-a-kind look, improving your exterior and interior lighting appearance, or simply enhancing your vehicle's driving visibility for safety and performance, Auto City Outfitters has a huge selection of lighting solutions for you.
And as the only Race Sport Lighting® store in Michigan certified to sell and install Race Sport Lighting® products, we connect you to the leading vendor in aftermarket lighting products and one of the foremost names in lighting solutions in North America.
Exterior Appearance & Visibility Lighting Upgrades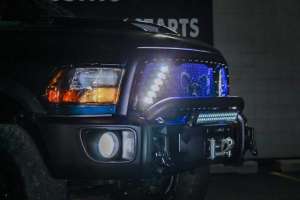 Exterior vehicle lighting is a great way to add cohesive enhancements to your vehicle's overall theme while increasing visibility and personalizing your vehicle to reflect your personality. Some examples of exterior lighting upgrades include:
Wheel Well Lighting
Custom Tail Lights, Exterior Parking Lights, Park Lamp, and Tail Lamp Bulbs
Truck Bed Lighting
Interior Lighting Updates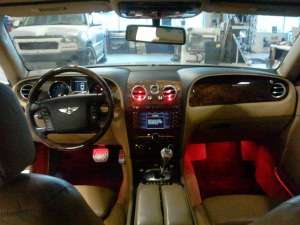 Auto City Outfitters has a full selection of interior lighting upgrades including LED/HID lighting options as well as Interior Ambient options.
Our Lighting Design experts at Auto City Outfitters can help with your interior lighting design & product selections, or, if you already know what you want, we will advise on the best product selections for your vehicle.
We LOVE our clients, and we LOVE to make
long-term relationships with them. Come on in or call us to experience the difference.
We back up our work with Auto Tint City's Warranty Coverage.
SCHEDULE YOUR APPOINTMENT TODAY!
Your ATC installed tinting is covered against all defects–peeling, bubbling, fading, cracking, discoloration for the length of the warranty. If any of your ATC installed tinted windows has any of these defects, ATC will re-tint the window at no charge.
Looking for These Specific Wrap Services?